Brochure & Pamphlet Printing
Brochure & Pamphlet Printing – Order folded printing online now. Australia wide delivery – no minimum order quantity. ePrint online Australia
Online Brochure Printing
ePrint offer  one of the best ranges for instant price brochure printing with no need to request a quote.
Select from : A4 – A5 – A6 – A7 – DL
Brochures Fold Options Include:
2 Panel:
– Half Folded (4pp)
3 Panel:
– Tri Fold or Z-Fold, (6pp) Gate Fold (6pp)
4 Panel:
– Accordion fold, Roll & Double Roll Fold, Double Gate & French Fold (8pp)
6 Panel:
– Map Fold (12pp)
Brochure Printing
Instant Price & Order Online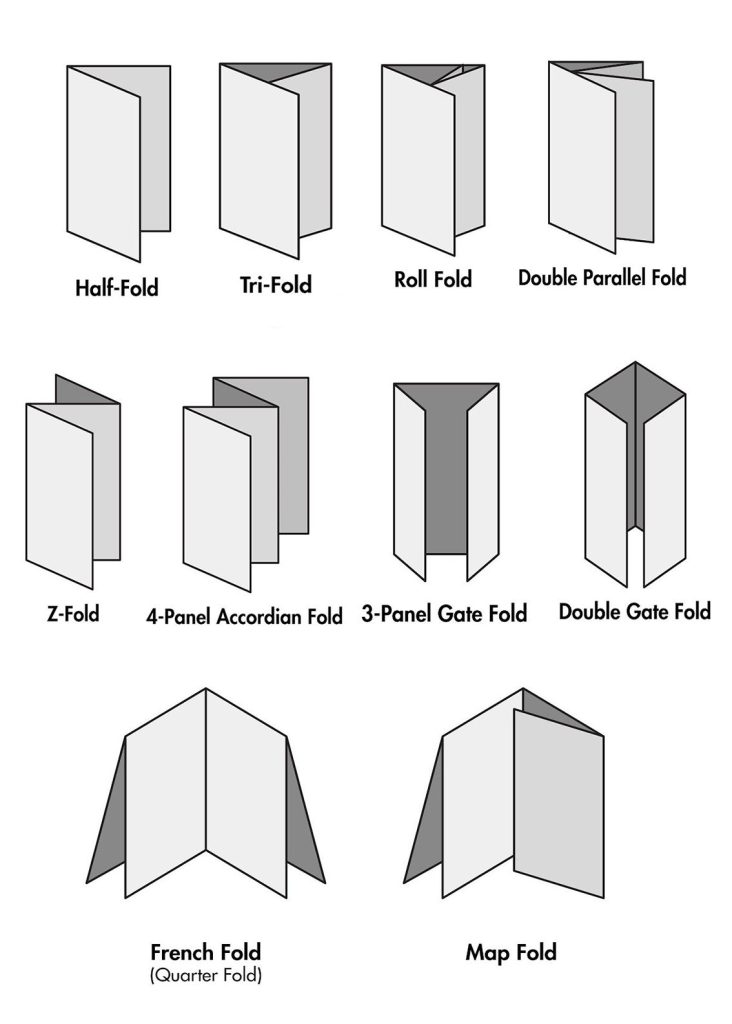 Description
FAQ
Templates
Description
Brochure Printing Brisbane (Australia)
While we are located in Brisbane, we can however provide Brochure printing same day and shipped Australia wide using various courier and postage options. We deliver all across Australia and provide brochure printing to many clients interstate who prefer a more professional quality and are confident in a consistent finished product.
Being located in Brisbane, we provide Brochure Printing for local customers in 24 hours or less. No matter the run size, most orders can be filled in this timeframe depending on workloads – it is always best to call ahead to confirm urgent deadlines. If urgency isn't a problem, we offer cheaper brochure printing if you're happy to wait for a longer turn around for production (2-3Days)
We also have free customer parking for Brisbane customers for easy pickup to avoid any unforeseen issues with delivery. We also offer after hours pickup so you can conveniently swing by after opening hours have closed.
Pamphlet Printing Brisbane (Australia)
Much like brochures, pamphlets are an informative-printed dossier, usually folded from a larger flyer print down to a standard paper size for mass production. If you're worried about shopping online for pamphlet printing, you can observe our reviews to gauge other online shopping experiences with our service and product.
Templates are available for brochure and pamphlets printing – 4 to 6 "panel" designs (front and back printing) can be found on our online template library for easy designing. When we refer to a "panel" we usually mean a "page" that is separated by the score or fold line. An A5 pamphlet / brochure which is half folded, would feature 4 panels printed to an A4 page (double sided) as a spread. Once folded, the finish size creates an A5 product.
The same concept can be said for a DL flyer, a 6-panel A4 print folded twice whether that be roll fold or tri-fold. A4 > DL.
What's the difference between Brochures & Flyers?
Brochure printing is really the same as flyer printing essentially. Brochures are traditionally a folded flyer.  Brochures and flyers are an effective and organised way of putting detailed information in one place. We offer many paper stocks, sizes, folds and finishes telling a complete story about your company and what you can offer your potential customers.
You can choose within 1 business day or 2-3 business days turnaround time frames to meet your urgent deadlines. We offer delivery all over Australia or collect at the store if you happen to be locally in Brisbane.
Instant prices are available online, or you can get a quick quote from our friendly sales service.
A4, A5 & DL Sizes Brochures – Artwork Guide
We supply A3 folded to A4, A4 folded to A5, A5 folded to A6 and A4 folded to Dl. Artwork should be supplied as a CMYK pdf file with a 3mm bleed. We have graphic designers on staff if you require help with artwork.
The standard paper stock used for printing Brochures is 150gsm. This stock comes in both gloss and matt allowing customers to choose a stock that suits the product they are selling. Thicker stocks are available up to 350gsm however only stocks up to 200gsm will be folded, thick stocks are supplied scored only and flat packed.
Business Flyers Printing
Business flyer Printing comprises the bulk of our work. Artwork files should be pdf with a 3mm bleed when colour to the edges is required. Designers are available to help you with creating your artwork or to help set up for print ready. We will keep your artwork on file for future orders
The bizhub PRESS C7000 Production is a perfect solution for our bureau as we specialise in short-run, on-demand print jobs. It is the fastest digital machine for Flyer printing Brisbane and Brochure printing Brisbane It excels in transactional environments that require high speed to turn jobs around quickly, and offers large paper and output capacities for automated long-run operation. Great for brochure printing Brisbane and flyer printing Brisbane.
The bizhub PRESS C7000 Production features the latest in Konica Minolta's very own advanced colour processing technology. Innovations like S.E.A.D II, ITbit technology, CRS, Simitri® HD polymerised toner and Konica Minolta's 'air-assist' paper feeding technology provide an unbeatable combination of outstanding quality and smooth processing, ensuring perfect results and the highest reliability. Contact us for Flyer printing Brisbane and Brochure printing Brisbane
Konica Minolta's proprietary polymerised toner, Simitri® HD, uses biomass as one of its components. This makes it CO2-neutral during recycling. In addition, Simitri® HD enables fusing at lower temperatures, reducing energy consumption and further reducing related CO2 emissions.
FAQ
Templates