Custom Card Deck Printing
Print your own custom Tarot, Oracle or Affirmation card decks with your choice of custom boxes available. You can also order a stock sample pack here.

Register for your Australian Made logo now
You may also be looking for...​
Description
FAQ
Templates
Description
Tarot Card Deck Printing Self Published
ePrint are the newest answer for Custom Tarot Card Printing and Oracle Cards Online. Printed currently from ePrint's central hub in Brisbane but ship Australia wide. 
The perfect solution for self publishing or self published tarot deck printing due to our any quantity easy ordering system.
Custom Tarot Card Deck
Printing with us allows you to custom print any tarot card deck. The three most common decks used in esoteric tarot are the Tarot of Marseilles, the Rider-Waite-Smith tarot deck, and the Thoth tarot deck. Print your own designs for self published deck distribution.
Custom Affirmation Cards
We use the same card sizes and methods for not only the Tarot community, but also for Affirmation Card printing. Depending on your style and size, you can order from Tarot Cards product page, or the Milestone card page:
Tarot Deck Rigid Box (Hard Box & Lid)
On the standard Tarot Deck printing page, we offer special pricing on included custom lid and tuck box printing. However, we now also offer Hard Box / Rigid Box printing too; completely in-house made in Australia!
Rigid boxes must be ordered separately for now with the vision of being able to order on the same page coming soon..
FAQ
Templates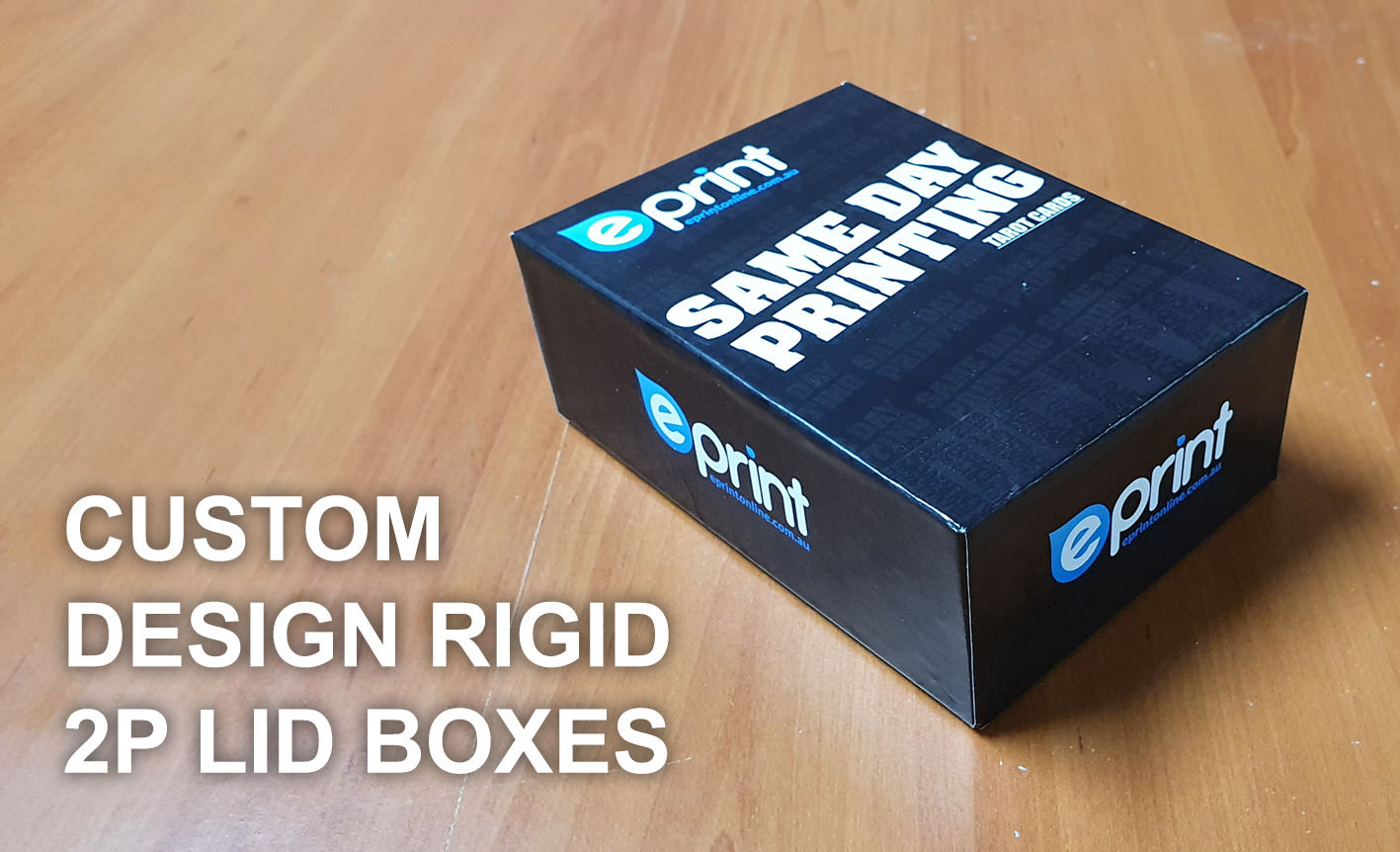 ePrint Australia are now offering small scale and large production of Rigid Lid Box's. We offer various sizes in all quantities - perfect for Tarot Decks, Oracle Decks, Custom Game Card Decks, Affirmation Card Decks & more. Click here for an instant quote. No minimum order, but rigid boxes have a lengthy setup need, so once you move past one box the price begins to discount per unit. The correct template will be provided to you upon request or after order has been processed.