Custom Board Game Printing Australia
Custom Board Game Printing Australia
Custom Board Game Printing Australia
Custom Board Game Printing Australia
Board Game Box
Custom Board Game Box Printing
Sized to fit standard Game Boards (above)
Game Boards (Folded)
Custom-made Quad Fold, Bi-Fold & 6-fold Board Game Boards
Game Cards
We can help put together your board game or card game prototypes for self-publishing.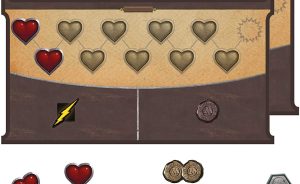 Player Boards
Custom Player Boards
Die Cut to any shape needed!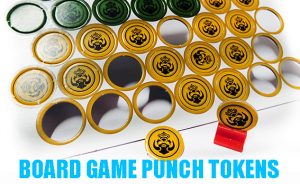 Custom Tokens (Punch Sheets)
Custom Token Printing
Die Cut to any shape needed!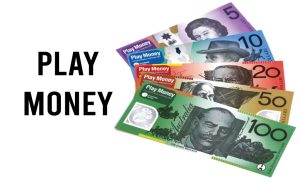 Custom Play Money
Custom Play Money Printing
Print multiple types of notes for your game
Description
FAQ
Templates
Description
Self Published Board Game Printing (Australia)
ePrint have become the leading house in self-publishing in recent years. We help creative enthusiasts get their concepts from pre to post, and are now assisting board game creators realise their visions. Manufacturing costs can be pretty expensive for small scale runs, so we have plugged this gap in the market by making digital board game printing (at very high quality) affordable and realistic.
We can assist you at every step of the way when it comes to printing. Prototype discounts exist, but full scale printing100+ units will get you the best price. Discounts for combining products are also available.
Board Game Card Printing – digitally printed game cards at standard or custom sizes. Cards on 300gsm and above, available in uncoated, matt, gloss, velvet or linen. We also offer black core stock that has a bubbled linen coating for easy shuffling.
Game Boards – Quad-Fold – Bi-Fold – 6-Fold game boards with professional finish. Fully printed single side or double sided.
Rigid Hard Boxes – made from the same box board (2mm chipboard) as the foldable game boards, rigid boxes are hard and perfect for retail shelves.
Cheap rule sheets or rule booklets – fold out rule sheets are light weight and cheap but for a premium, more up market accessory we offer booklet printing too.
Scorepads – get scorepads for your board game. Print in bulk for a cheaper price per unit.
Play Money – print wads of notes for currency trading in your game.
Make My Own Board Game……………
How to make my own Board Game?
Designing your own board game is become a huge hobby for creatives in Australia, to the point of exploding into full time entrepreneurial endeavours for many of our clients. The Australian board game and card game industry is much larger than many predict, and ePrint offer a complete range of custom board game products for any style of board game concept.
ePrint offer tips and hints on how to get started with design using free tools such as Canva and bringing your concepts into reality. Ask us about our templates for use on Canva: we offer box and packaging templates and how-to guides on getting the right design finish to ensure perfect print quality.
We offer discounts on Demo Printing whereby you can order a pilot prototype before progressing onto a larger scale order. This helps in having a fully fledged sample to photograph and market online and on social media to bring in pre-orders and new prospective customers.
Board Game Prototype Printing
We can help put together your board game or card game prototypes for self-publishing. We offer discounts for demo decks of game cards and you can buy blank game boards or hard boxes to try out different layouts.
The most important thing to do when prototyping is to minimise how much goes into your prototype. Each printed or manufactured object creates a cost per unit. Each cost per unit adds up when manufacturing at a large scale, so if you can cull items in your box, do it early on as to not get too attached. Not only does each item create a manufacturing cost, but it also creates extra weight. When resellers and logistics come into play, the heavier the item the more it costs for distribution per unit.
Board Game Manufacturing Australia
ePrint board games division is rapidly expanding. We first started out as a side section to our family small printing business that offered standard business print solutions like business cards, flyer marketing material and book printing. We soon realised that the demand for a local in Australia supplier for board games was huge, and especially through covid, acquiring stock from overseas suppliers became a nightmare!
ePrint expanded from custom card games with cheap alternative packaging options to now printing Game Board, Player Boards for table tops and deck builder games, to purchasing new equipment for manufacturing rigid box packaging all in house.
Ask us about how we can help bring your concept to life as all of our printing equipment can cater to custom sizes, designs and shapes. We have brand-new die cutting equipment that can create life-size cut-outs on harder substrate materials. We have dye sublimation machines and high speed digital print press that dramatically reduces the cost of short run ventures.
Custom Board Game Accessory Printing
Not only do we offer rule sheets, booklets, custom scorepads, game cards & foldable game boards, we also have the ability to die cut pop out tokens and game pieces. We are working on building a partnership with a local affiliate in the way of 3D printing too for all sorts of game pieces and player tokens etc.
Get in touch today – ePrint games australia
FAQ
Templates
Lets add ....
Booklets?
Rule Sheets?
Scorepads?

Register for your Australian Made logo now
CUSTOM TAROT & ORACLE DECK PRINTING